Welcome to our channel!
Our focus is on providing methodology to achieve the One people Living in Harmony on One Planet experience when people are ready to live in the rhythm of health, happiness and harmony within themselves and with each other and our planet!
We do this via …

Our Embassy of Peace online Courses … In these fast changing times so many are seeking to stabilize in the rhythms of both freedom and peace and so this is what our powerful and pragmatic new online courses will focus on!
Via our specific courses we offer in-depth experiential methodology that has enhanced the lives of millions of people in 55 countries for nearly 3 decades! Click for more …


We also now have regular Live Zoom Events – in various languages – that you can discover among our past and future Online Courses as our Zoom Events will be filmed as a live event first and then offered for access after the event so that those who tuned in live can re-listen and those who couldn't join us can still enjoy what we shared.
Click here for more re our Live Zoom Events …

We also support the health, happiness, harmony paradigm through our 42 research manuals that are now in 20 languages … In this section you will find some of Jasmuheen's 42 books in the form of research manuals, audio books, fiction books, other language books, free books and even inexpensive bundles of books! Click here to explore more of our written research …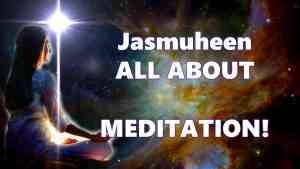 Health and happiness also come from self knowledge and self mastery and so … In this section you will find our powerful, life changing meditations – both as single meditations audios plus also as powerful topic related bundles of meditations!

Health and happiness also come from being creative and relaxed and so  .., In this section you will find some Sacred Art images that pay homage to wise and loving beings plus also data re her powerful Sacred Portals Sacred Art Course that many are now enjoying!

SUPPORTING A HUNGER FREE WORLD … in this section you can find the last 3 decades of our experiential research into alternate nourishment as a free energy system for minimizing world health world hungers issues … Click here for more …
Other language Data
Also see all that we have in other languages, video, audio, articles! Click here for a huge selection!